High-Quality Stainless Elbow: Seamless vs. Welded
We proudly provide an extensive range of stainless bends, available in both seamless and welded versions. These variations cater to the diverse needs of our customers, offering different levels of strength, durability, and cost-effectiveness.
Seamless Butt Weld Elbows
Seamless butt weld elbows are constructed directly from a single section of seamless pipe material. This is achieved by applying heat and pressure to the pipe, transforming it directly into an elbow.
Seamless fittings, as the name suggests, have no welded parts within their structure. This unique characteristic is often sought after in critical applications where the integrity of the material is paramount. Unlike their regular welded counterparts, which may have one, two, or even more welds based on their dimension, shape, and manufacturing method, seamless fittings pose less risk of weld yield and porosities due to their weld-free nature.
We typically recommend seamless fittings for all pipe requirements equal to or smaller than DN600. The benefits of opting for real seamless elbows are notable:
Superior Mechanical Properties: Seamless elbows boast excellent mechanical properties, enabling them to withstand significantly higher pressure.
No X-Ray Inspection Required: The absence of a weld seam eliminates the need for X-Ray inspection.
Long Lifespan and Safety Assurance: Seamless fittings assure longevity and enhanced safety due to their robust construction.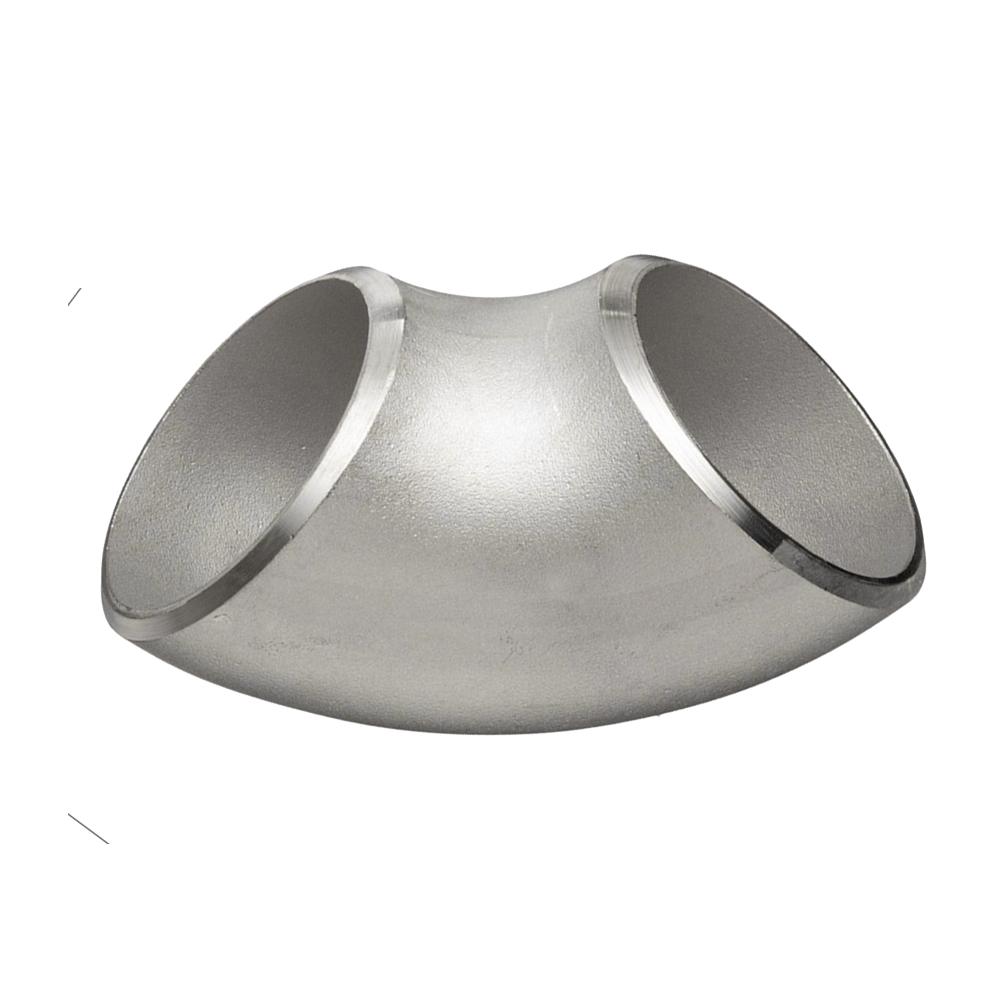 Welded Elbows
On the other hand, welded elbows are fabricated from separate segments of pipes, resulting in a much lower price point compared to seamless ones. Welded pipes are typically made from steel plates, ensuring that welded elbow fittings maintain a uniform wall thickness, except in the weld seam area.
Welded stainless bends are commonly used when pipe diameters are significantly large, and the costs associated with producing seamless bends from a single piece become prohibitively high.
In conclusion, whether you require the robustness and superior mechanical properties of seamless bends or the cost-effectiveness and flexibility of welded ones, we have the perfect solution to meet your specific needs in stainless bends.
Product Specifications
Size: Available in a range from 1/2″-36″ for seamless, and 6″-110″ for welded with seam options.
Standard: Our product adheres to several standards such as ANSI B16.9, EN10253-4, DIN2605, GOST17375-2001, JIS B2313, MSS SP 75. We also cater to non-standard requirements.
Wall Thickness: Options range from SCH5S, SCH10, SCH10S, STD, XS, SCH40S, SCH80S, SCH20, SCH30, SCH40, SCH60, SCH80, SCH160, XXS. Customizations are also available.
Degree: We offer various angles including 30°, 45°, 60°, 90°, 180°, and also provide customized solutions.
Radius: LR/long radius/R=1.5D, SR/Short radius/R=1D, or other customized radii.
End: Bevel end/BE/buttweld
Surface: Our products can come with a pickled, sand-rolling, polished, or mirror-polishing finish.
Material: We use a variety of materials, including:
Stainless Steel: A403 WP304/304L, A403 WP316/316L, A403 WP321, A403 WP310S, A403 WP347H, A403 WP316Ti, A403 WP317, 904L,1.4301,1.4307,1.4401,1.4571,1.4541, 254Mo, and more.
Duplex Stainless Steel: UNS31803, SAF2205, UNS32205, UNS31500, UNS32750, UNS32760, 1.4462,1.4410,1.4501, and more.
Nickel Alloy: Inconel600, Inconel625, Inconel690, Incoloy800, Incoloy 825, Incoloy 800H, C22, C-276, Monel400, Alloy20, and more.
Application: Our pipe elbows are widely used in various industries including Petrochemical, Aviation and Aerospace, Pharmaceutical, Gas Exhaust, Power Plant, Ship Building, Water Treatment, and many more.
Advantages: We offer a ready stock for faster delivery times and can cater to all sizes, including customized ones. Our commitment to high quality is unwavering.