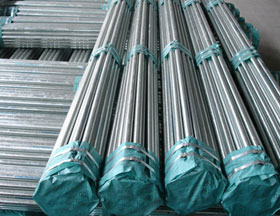 ASTM A53 seamless steel pipes, Sch40, OD114.3mm,WT 6.02 line pipe
January 9, 2017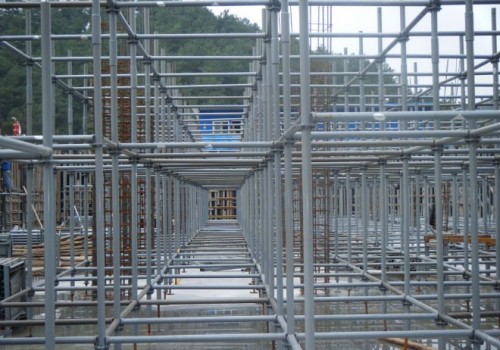 ASTM A106 GR.B Galvanized scaffolding pipe,48.3mm,SCH 40 Steel
January 12, 2017
Coated steel pipe  means the pipe that is by the processing after the corrosion, which can effectively prevent or slow the steel pipe occurs in the course of transport and chemical or electrochemical reaction corrosion phenomena. Coated steel pipe can effectively prevent or slow down the corrosion of steel pipes to extend service life and reduce operating costs pipe.
PE means polyethylene, PP means polypropylene.
The first layer of coating is epoxy powder(FBE), the mid-layer is adhesive (AD), and top layer is high density polypropylene (PP) . The 2LPE/PP coating just has adhesive(AD) layer and polypropylene (PP) layer. The AD has high bonding property, anti-oxidation, and chemical corrosion resistance, excellent resistance to cathode stripping, and PP has the properties of tide resistance, anti-aging, insulation resistance, and anti mechanical shock, these combined integrated coating have characters of strong bonding strength, good insulation performance, mechanical shock resistance, long service life, small cathode protection current density, and many other advantages. This coating is widely applied in long distance pipe line conveyance project of water, oil and gas.
Standard: 
DIN 30670: Polyethylene coatings of steel pipes and fittings.
DIN 30678: Polythylene coatiing of steel pipes and fittings.
SY/T0413-2002: Technical standard of polythelene coating for buried steel pipeline. 
Anti-corrosion coating:
Various steel pipe external coating projects are currently implemented by our company including single-layer/double-layer FBE, 2PE,3PE,3PP and other anti-corrosion coatings with the performed standards such as DIN30670, DIN30671,DIN30678,CAN/CSA-Z245.21-M92,SY/T4013-2002 and SY/T0315-97 etc.
Types of anti-corrosion coating:
1.FBE anticorrosive epoxy powder: FBE epoxy powder preservative structure: electrostatic spraying epoxy powder coating on the pipe surface, a film. The coating has a coating operation is simple, clean, good impact resistance and flexural properties of the coating, temperature resistance advantages.
2. 2PE/3PE corrosion: 2PE/3PE corrosion structure: the steel surface electrostatic spraying epoxy powder and binder twine lateral lateral wound polyethylene coating, combined with three excellent performance, thereby significantly improving the overall quality of corrosion of the pipe. Resistant to chemical corrosion, cathodic stripping, resistance to mechanical damage performance.
3 coal tar epoxy: Coal tar epoxy structure: epoxy resin + filler made of coal tar pitch anticorrosive coating on the steel surface coated glass fabric as reinforcement corrosion layer formation, commonly used in the pipe wall corrosion . Thickness of 0.5 ~ 1.0mm.
Minimum total coating system thickness for polyethylene and polypropylene pipeline coating systems
| | | |
| --- | --- | --- |
| DN | Polyethylene | Polypropylene |
| ≤ 100 | 2.5mm | 1.8mm |
| > 100 and ≤ 250 | 2.7mm | 2.0mm |
| > 250 and < 500 | 2.9mm | 2.2mm |
| > 500 and < 800 | 3.2mm | 2.5mm |
| > 800 | 3.7mm | 2.5mm |
Coating process may be divided into the following stages:
grit blasting of the steel pipe surface to Sa 2 1/2 in line with PN-ISO 8501-1 standard,
induction heating of the pipe up to 180-200°C,
electrostatic spraying of epoxy powder on preheated pipes,
electrostatic spraying of polyethylene or polypropylene copolymer powder,
ring extrusion of polyethylene or polypropylene sleeve,
coating cooling with water,
machining of the pipe ends,
temporary rustproofing of pipe ends with anticorrosive lacquer.