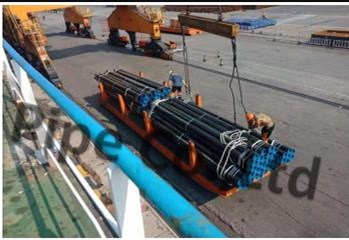 API 5L X65 SMLS Pipe for Korea Client
July 14, 2021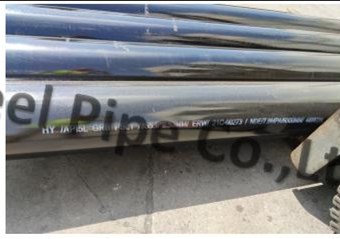 API 5L GRB ERW Steel Pipe for Korea Client
July 14, 2021
How to make EWR tube?
The iron is first flattened, then placed in a roll to form a tube and passed through a welded electrode made from a copper plate connected to a rotary transformer.When the electrode touches each side, the temperature rises to the weld point.Once the tube leaves the electrode, the inner flash is removed by hammering the tube and the outer flash is removed by cutting the tool.The surface finish may be bare or coated.
ERW Steel Tube Quality:
Before reaching the market, ERW steel tubes and pipes pass a number of tests, including hydrostatic tests, ultrasonic welding inspections, bevel inspections, micrometer inspections, flatness assessments and ring chisels to ensure their quality.High performance ERW steel tubes offer better corrosion resistance, deformability and toughness.
The use of ERW steel pipe:
These pipes are used for fencing, pipeline piping, oil well piping, scaffolding, water and gas conveyance, structural, and engineering purposes.The production of ERW steel tubes has increased significantly due to increased demand in the oil and gas industry, infrastructure and automotive applications.
ERW(Resistance Welded) Steel Pipe and Pipe are available in a variety of qualities, wall thicknesses and finished pipe diameters, depending on the end user's requirements.In the manufacture of ERW steel tubes, only high quality, continuously cast, fully killed, controlled rolled, fine grain, low carbon steel is used.High performance ERW steel tubes have high strength corrosion resistance, high deformation, high strength and high toughness.