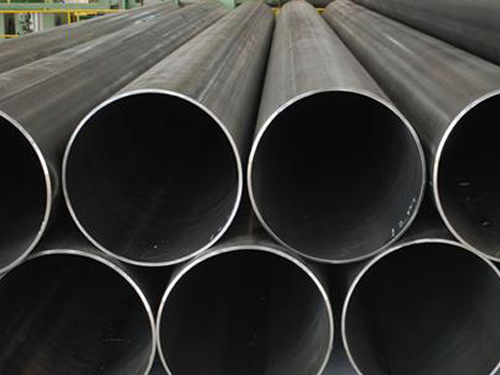 API 5L LSAW Transmission steel pipe for natural gas and petroleum
August 3, 2017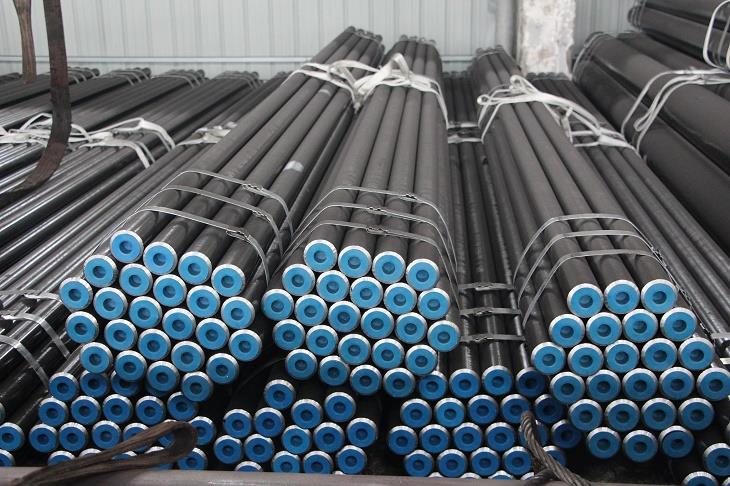 ASTM A192 High-pressure Steel Boiler Tube
August 9, 2017
ASTM/ASME A106/SA106 seamless carbon steel pipe is used in industrial applications involving high heat, including process piping, boiling plants, compression stations and refineries.
ASTM Specification A106 covers seamless carbon steel nominal wall pipe for high-temperature service, suitable for bending, flanging and similar forming operations. NPS 1-1/2 and under may be either hot finished or cold drawn. NPS 2 and larger shall be hot finished unless otherwise specified. Surface finish standards are outlined in the specification.
Classification of carbon seamless steel pipe
| | |
| --- | --- |
| Types | Application |
| Structure Purposes | General structure and mechanical |
| Low and Medium Pressure | Steam and boiler manufacturing |
| Liquid Services | Petroleum, gas and other fluids conveying |
| Hydraulic Pillar Service | Oil and gas conveying |
| Auto Semi-shaft Casing | Auto sem-shaft casing |
| Drill Pipes | Well drilling |
| Tubing and Casing | Oil and gas conveying |
| Line Pipe | Hydraulic support |
| Geological Drilling Pipe | Geological drilling |
| Petroleum Cracking Tubes | Furnace tubes, heat exchangers |
Mechanical Properties  of ASTM A106 seamless steel pipes
| | | |
| --- | --- | --- |
|  ASTM A106 | Grade B | Grade C |
| Tensile Strength, Min psi | 60,000 | 70,000 |
| Yield Strength, Min psi | 30,000 | 40,000 |
Process of ASTM A106 seamless steel pipes
The steel shall be killed steel, with the primary meltling process being open-hearth,basic-oxygen,or electric-furnace,possibly combined with separate degassing or refining. If secondary melting, using electroslag remelting or vacuum-arc remelting is subsequently employed, the heat shall be defined as all of the ingots remelted from a single primary heat.
Steel cast in ingots or strand cast is permissible. When steels of different grades are sequentially strand cast, identification of the resultant transition material is required. The producer shall remove the transition material by any established procedure that positively separates the grades.
Heat treatment of
Hot-finished pipe need not be heat treated.When hot finished pipe is heat treated, it shall be heat treated at a temperature of 1200°F(650℃) or higher.
Cold drawn pipe shall be heat treated after the final cold draw pass at a temperature of 1200°F(650℃) or higher.