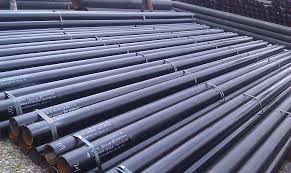 API 5L X52 PSL-2 seamless line pipe for gas and oil
February 20, 2017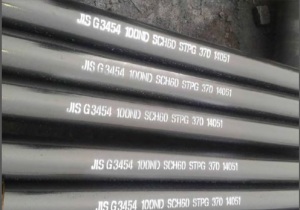 API5L JIS G 3454 STPG 370 Carbon steel pipes for high pressure and temperature
February 21, 2017
DIN 1629 Seamless Steel pipe Of Non Alloys Steels are made of unalloyed steels, it's main grades are St 37.0, St44.0, St52.0, Din 1629 seamless steel pipes application fields are: chemical plant, vessels, pipework construction and for common mechanical engineering purposes. Normally DIN 1629 standard are manufactured with no limiting working pressure values. Working temperature is limited below 300℃.
Chemical composition:
Steel Grade
Type of deoxidization
(R, killed (including semi-killed)) (RR,fully killed)
Chemical Composition, % by mass
Symbol
Material Number
C
P
S
N¹)
Addition of nitrogen fixing elements
(e.g.not less than 0,020% Al total
St37.0
1.0254
R
0.17
0.040
0.040
0.009²)
–
St44.0
1.0255
R
0.21
0.040
0.040
0.009²)
–
St52.0³)
1.0421
RR
0.22
0.040
0.035
–
Yes
Mechanical Tubing: ASTM A519:ASTM A519 American Society for Testing Material
Tube for Structures:DIN 1629 :Deutsches Institut fǖr Normung
Size: OD: 10.3mm-711.2mm WT: Hot finish: 0.250″-4.00″ Cold drawn: 0.035″-0.875″ Length: Random Length,Fixed Length, SRL,DRL
Heart treatment: Annealed, Normalized,Stress relieved ,Cold
Uses: For manufacture of pipelines,vessels,equipment,pipe fittings and steel structures.
Grade:
Mechanical Tubing:1010,1020,1045,1518,4118,4130,4135,4140
Tube for Structures:St37.0, St44.0, St55, St52.0