Our large stock range includes many different piping systems from standard stainless steel and high alloy steels such as 1.4539 / 904L, Duplex steel and Super Duplex steel. At our company headquarters in Rastede, Lower Saxony, we store tubes and pipe connections in seamless or welded versions according to DIN / EN and ASME. We have an area of 8,000 m² overbuilt storage space and an area of 4,000 m² outdoor storage.
1.4462 / Duplex-Stahl, 1.4410 / Super-Duplex-Stahl, 1.4547 / 254SMO or standard stainless steel: the seamless pipe system
1.4541 / 321 / 321H / 1.4878
1.4571 / 316 Ti
1.4404 / 316 / 316 L
1.4539 / 904L
1.4462 / S 31803 / S 32205
1.4410 / Super-Duplex / UNS S32750
1.4547 / 254SMO / UNS S31254
In the case of greater wall thickness, tubes are usually produced seamlessly. For this purpose, the tube is produced from a single block using the extrusion process, and then brought to the finished dimension. The resulting tubes are completely homogeneous and allow higher operating pressures than welded tubes.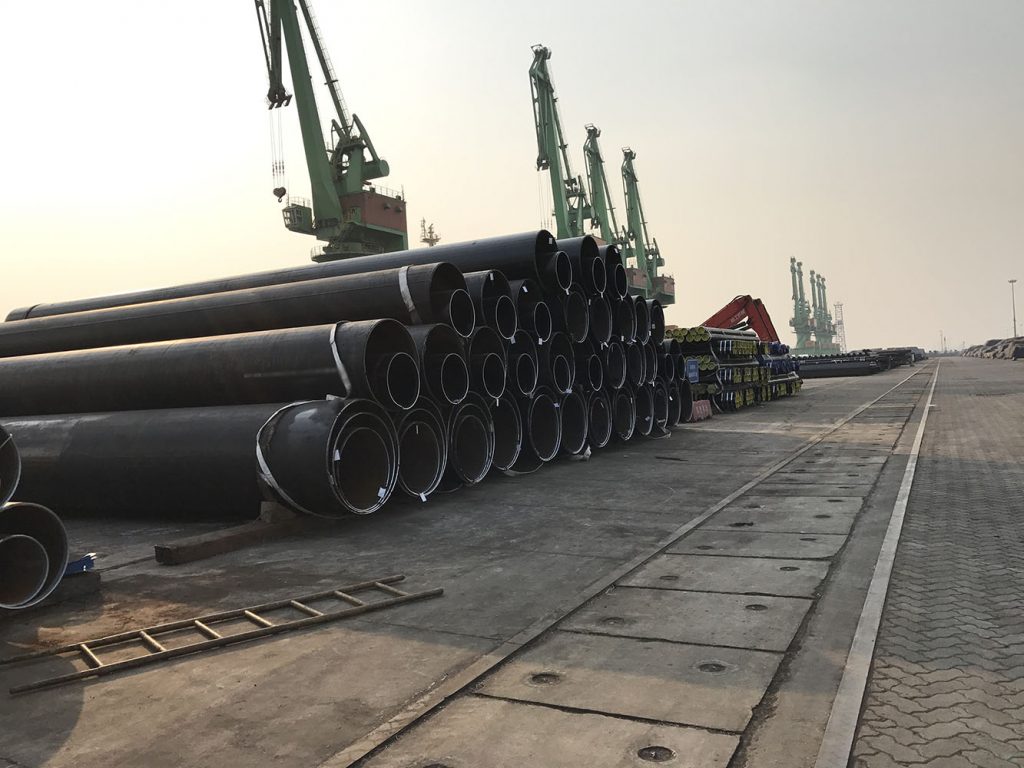 Tubes in welded version
In addition to the seamless pipes, we also carry a large range of welded products. Usually, welded tubes are produced that have a small wall thickness relative to the wall thickness. First, a hollow body is produced – by rolling or bending sheet metal -, which is then welded at the joints.
1.4462 / S31803 / S32205
1.4539 / 904L
We also offer these from (Super) Duplex steel. You can find more articles in our supply range.
In our online shop, we offer a large number of different materials including:
1.4541 / 321 / 321H / 1.4878
1.4571 / 316 Ti
1.4404 / 316 / 316 L
1.4547 / 254SMO / UNS S31254