API 5CT tubing Specifications , J55 / L80 / N80 / C90 / P110
December 21, 2016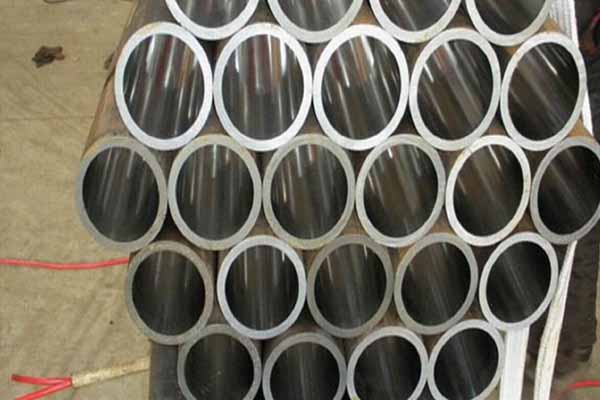 DIN 2391 Cold drawn seamless steel tube,ST-52 Seamless Precision steel tubes
December 23, 2016
Abter is a professional industrial pipe manufacturer based in China, we have been producing pipe for a variety of applications, and covering areas of pipe manufacturing, exporting and trading.
Abter offers a wide variety Couplings for Casing, Tubings and Line Pipes. The Tubing / Casing and Line Pipe Couplings are manufactured to meet the requirements of API 5CT and API 5L certifications respectively.
A coupling is a device used to connect two shafts together at their ends for the purpose of transmitting power. Couplings do not normally allow disconnection of shafts during operation, however there are torque limiting couplings which can slip or disconnect when some torque limit is exceeded.
The primary purpose of couplings is to join two pieces of rotating equipment while permitting some degree of misalignment or end movement or both. By careful selection, installation and maintenance of couplings, substantial savings can be made in reduced maintenance costs and downtime.
The primary function of API is to define and prepare standards to qualify the oil and fuel industry, making sure the security and reliability of the commercial devices. For that reason, the devices with API spec is not only thought about as extremely certified but leading placed in the field as well.
Classification of API
API is divided into 3 groups: tubing in grades H40, J55, and N80; restricted-yield tubing grades L80, C90, and T95; high-strength tubing in smooth grade P110. The number in the grade designation represents the most affordable yield strength of the steel in thousand psi. API defines the yield strength as the tensile stress required to produce a particular total elongation per unit length on a standard test specimen.
Casing coupling
Size:4 1/2″-20″
Grade:H40,J/K55,N80,L80,P110
Thread type: STC,LTC,BT
Tubing coupling
Size:2 3/8″-4 1/2″
Grade:H40,J/K55,N80,L80,P110
Thread type: NU,EUE
detailed info about API 5CT OCTG pipe Couplings
Product: OCTG
Casing Pipe
, API 5CT, Casing Pipe, Casing Steel Pipe
Casing Size: 4 – 20 inches.
Wall Thickness: 5.21 mm – 15.88 mm
Thread Type: BTC, STC, LTC.
Length: R1: 4.88 – 7.62m, R2: 7.62 – 10.36m, R3: 10.36 – 14.63m.